Nerds on Valentine's Around the World 2014
As we started last year, we gonna deliver some of our favorite Valentine's Day cards, pictures and images from around the Web. Join with us as we celebrate a very nerdy Valentine's.
Batman – Heartarangs Our Dark Knight has a soft-heart!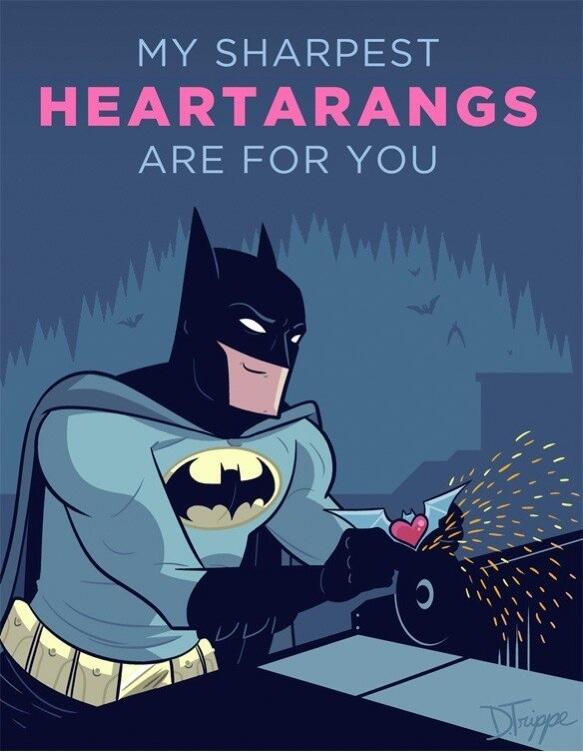 Super Mario and Princess Peach – A romance for the ages.
Comics Assortment – Because everyone is just super!
Bowser – Even a King of Koopas need some romancing
JL8 – The Cutest Webcomic in Existence!
Deadpool – The Merc with a Mouth Also has a Heart-On
Disney Villains – Even Villains need love sometimes.
Be Mine Forever
Mass Effect – There's always a choice in love!
Portal – Because we all want our Companion Cube
Television – From the small-screen into your heart!
Game of Thrones – Loving is Coming… Wait…
.The Legend of Zelda
Dancing
Marvel – The Amazing Love is True